Welcome!
The Unrehearsed Shakespeare Project (USP), which is produced by
The New Renaissance Theatre Company
(NRTC), a Pittsburgh-based 501 (c)(3) non-profit, specializes in the performance of William Shakespeare's plays using the Unrehearsed Cue Script Technique (also known as an Historically Informed Practice).
---
Upcoming Performances:

July 2017: Unrehearsed Shakespeare Project's 2017 Tour (our 4th year!)
The Taming of the Shrew, directed by Elizabeth Ruelas
The Tragedie of Macbeth, directed by Andy Kirtland
performed using the Unrehearsed Cue Script Technique
When = July 7th - 22nd, 2017
More anon...

---
Presenting our 2017 USP Tour Cast

---
Catch up on USP's Blog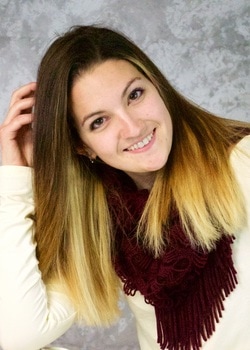 Check out
The Unrehearsed Shakespeare Project's blog
for the latest thoughts from our directors and actors about what we do, why we do it, and on the world of Shakespeare past, present and future.
Our latest blog post by our Company Stage Manager, Charlene Jacka, gives you a peep at the action backstage during an unreherearsed show. Click on the title below to read all about it!
Secrets from an Unrehearsed Stage Manager
---
---
"As veteran unrehearsed cue-script performers, Andy Kirtland and Elizabeth Ruelas are passionate and adept at making Shakespeare's First Folio text come alive. By using original performance techniques, 'Unrehearsed Shakespeare Project' workshops and performances illuminate Shakespeare's works in exciting and unexpected new ways."

---Demitra Papadinis (Teacher and Director of the Unrehearsed Cue Script Technique for over 20 years, Founder and Producing Artistic Director of The New England Shakespeare Festival, and Author of
Frankly Annotated First Folio Editions
of Shakespeare's Plays)
---
The Unrehearsed Shakespeare Project Mission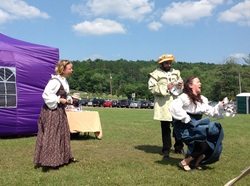 Our mission is to perform the works of William Shakespeare using the Unrehearsed Cue Script Technique in order to expose our community to unique productions that bring the audience and performers together in a way that only theatre can. We teach actors to find cues and clues that Shakespeare put into his scripts enabling them to make the plays the entertainments the playwright intended. We tell the stories. You interpret them.
---
---